In the middle of May, Munich will once again be the meeting place for the environmental technology industry. From 14 to 18 May, exhibitors and trade visitors will be exchanging views on future-oriented technologies and innovations. IFAT is the world's leading trade fair for for Water, Sewage, Waste and Raw Materials Management.
The length of the german drinking water network is around 530,000 km long. That is about as much as thirteen crossings of the equator around the world. And the public sewage network in Germany is over 576,000 km long. Aa a comparison: more than ninety times the air-line distance between Berlin and New York. We are all dependent on water and therefore on the technology that goes with it.
Huge international relevance
People need water to live – all over the world. It therefore makes sense that Germany is not the only IFAT trade fair location. It is also represented in India, South Africa, China and Turkey.
Year after year, the world's leading trade fair for environmental technology impresses with its high degree of internationality and the impressive numbers of exhibitors and visitors. At the last edition in 2016, IFAT celebrated the 50th anniversary of its success story. The anniversary edition counted around 45 percent of international exhibitors.
Ressources, Innovations, Solutions – Since 1966
The first IFAT took place in 1966. At that time it was still an international trade fair for sewage technology and attracted 10,200 visitors. The fair has been held every two years in Munich for eight years now. And it has for some time been renowned as an innovation platform for the sustainable use of resources. The trade fair for water, sewage, waste and raw materials management still retains its name, which derives from its original name: International Trade Fair for Sewage Technology.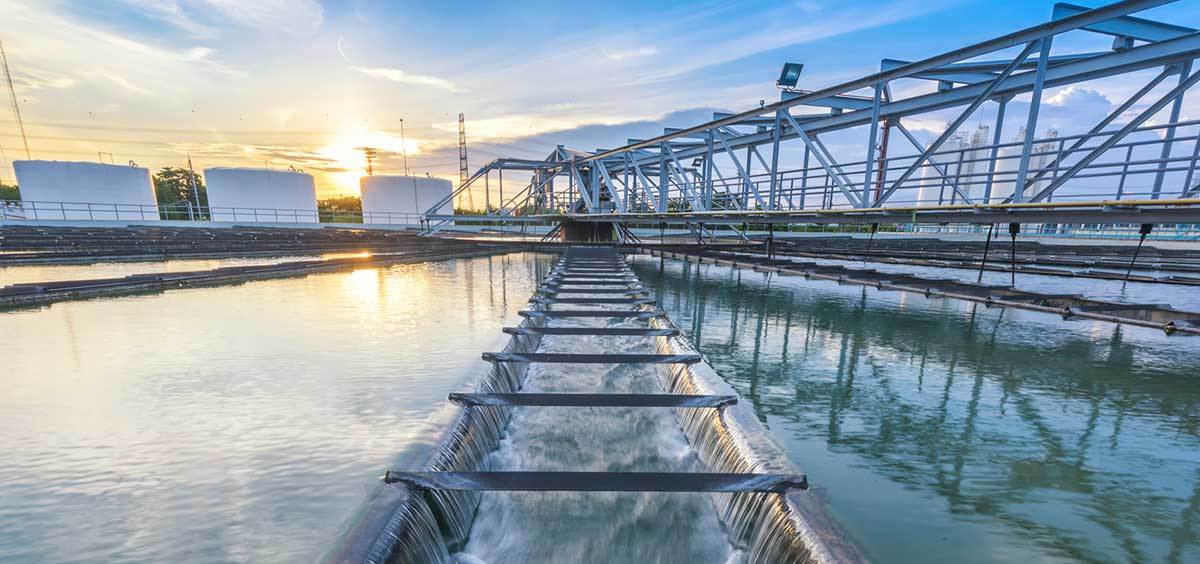 Green added value for industrial companies
The entire industry meets at IFAT. The exchange of worldwide operating system providers up to highly specialized medium-sized companies takes place during IFAT in Munich.
Whether in the chemical, pharmaceutical, food, building materials or automotive industries – an environmentally friendly technology plays an increasingly important role in all areas.
New hall distribution at IFAT 2018
This year trade visitors can expect a completely new distribution of topics and two additional halls. The two core areas are thus more clearly separated from each other. In the following IFAT video you can see where you can find which areas.
Successful trade fair appearance
With a project called "Initiative Messeerfolg" the Messe Munich offers optimum conditions for a successful trade fair. The most important success factors for a successful trade fair appearance, explained in ten steps, can be downloaded here for free. In addition, Messe Munich also offers several helpful checklists that can be digitally customized to the individual needs of the exhibitor. Supporting tools for cost planning and contact recording during the fair are also provided.
WUM Design –
More than just stand construction
We are also aware of how much potential there is in a trade fair presence. That's why we offer our customers an all-round service and facilitate their long-term success. The conception, the construction, the installation and the logistics of exhibition stands is our speciality. With the WUM Gruppe as a strong partner in our team, we support you with our combined creative forces. Further trade fair preparation and marketing issues can also be served by us. Please do not hesitate to contact us, we are looking forward to your questions and ideas!
In Munich we supported, among others, Linde Hydraulics GmbH & Co. KG during their trade fair appearance at Bauma. Further references can be found here.
IFAT in Facts
Industry sector: Environmental Technology
First fair: 1966
Frequency: every two years
Next date: 14.05. – 18.05.2018
Visitors: 136.885
Exhibitor: 3.097
Exhibition area: 230,000 sqm
Location: Munich Trade Fair Centre
Pictures: © Ituachanwatthana– istock.com und © psdesign1 – fotolia.com